The Motorsport Australia WA Rally Championship resumes this weekend, with 25 crews to battle it out in the forests surrounding Mundaring and Sawyer's Valley.
Taking place on Saturday, the Morley Tyre Centre Safari Rally will see the state's best rally crews enjoy three passes of three stages in a challenging event of more than 100 competitive kilometres.
There are a few familiar names to the RSEA Safety Motorsport Australia Rally Championship (ARC) on the entry list, with experienced campaigner John O'Dowd, 2018 ARC Co-Driver Champion Ben Searcy, and young gun Max McRae confirmed to compete.
The three drivers enter the fifth round of the season on different journeys with O'Dowd and Searcy pushing for the state title, while McRae looks to continue his development.
For O'Dowd, he trails current championship leader Searcy by just 26 points after a DNF earlier in the year threw a spanner in the works for the Skoda Fabia R5 driver.
With Searcy ever so consistent thanks to second place finishes in every event this year, O'Dowd will need some luck to come his way should he get that much needed boost for his title hopes.
At the other end of the scale is McRae, who is continuing his foray into the sport after a more than impressive year across state and national championship level.
While McRae has been campaigning the Truck Wholesale Ford Fiesta in 2021, gearbox troubles following his Make Smoking History Targa West debut in September has seen him turn to a new set of wheels.
For the nine-stage Safari Rally, the 17-year-old will pilot Race Torque Engineering's Peugeot 208 AP4 instead.
"It's a shame not to be in the Fiesta," McRae said.
"I had a blast in Targa and this car's so much fun to drive on the loose, it would have been great to be in it on the gravel this weekend.
"But I'm not too disappointed. The Fiesta is great, but the Peugeot 208 is something else.
"It's a 1600cc engine with around 300bhp – it's really similar to the Rally2 cars.
"This AP4 car is really in the sort of direction the cars are heading in now. It's more of a pure race car rather than a production car made into a race car."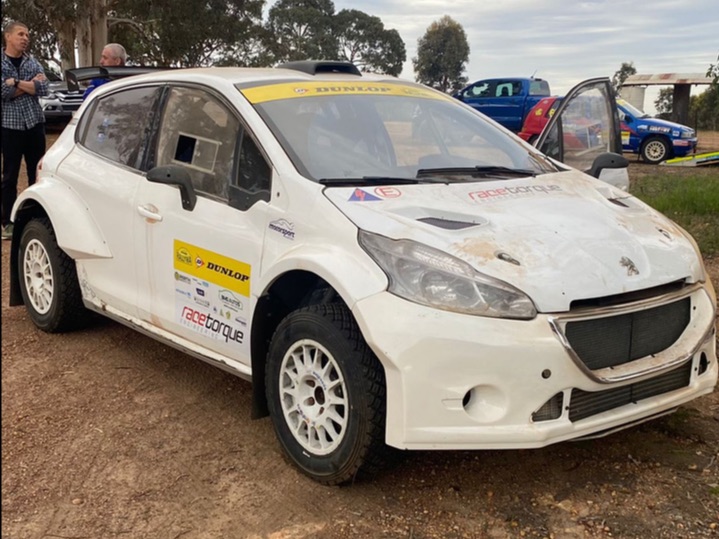 Although the West Australian is disappointed he is unable to run his regular car, the promising driver believes this weekend will help continue his development as he gets to steer an AP4 car – which is of similar performance levels to Rally2 or R5 machinery.
"This is such a big step for me to be driving that AP4 car, I just want to take the experience and make sure I'm understanding the way the car's working under me," McRae said.
"This is a bit of a next step kind of moment for me. I can see guys in Europe around my age, the likes of Fabio Schwarz and Oliver [Solberg] really pushing on and they're doing it in Rally2 cars.
"This AP4 is the same style of car and driving it is so valuable for me at this time in my career. It's a great opportunity and one Dad (Alister McRae) and I are really grateful to Race Torque for helping us with.
"We've worked with Race Torque a fair bit this season. They worked a lot with [Esapekka] Lappi and [Pontus] Tidemand when they were doing Asia Pacific with Škoda – they have so much experience and built a really nice car."
The Morley Tyre Centre Safari Rally takes place in the forests surrounding Mundaring and Sawyer's Valley on Saturday 2 October.
Feature Photo: Jarrod Sierociak