When it comes to the international rally stage, there aren't many females as decorated as Rhianon Gelsomino.

Hailing from the small Victorian country town of Wedderburn, Gelsomino has spent the previous 14 years travelling around the world as a professional rally co-driver in the world's biggest championships.
Included on her impressive resume is the FIA World Rally Championship, Canadian Rally Championship, British Rally Championship and American Rally Association/Rally America.
Gelsomino hasn't been travelling to all corners of the globe just to make up the numbers, with the Victorian also winning events in the Australian, New Zealand, Scottish, FIA Asia-Pacific Rally Championships and NASA in USA.
Taking part in these championships has seen her compete in 150 events across a number of countries such as Portugal, Greece, Qatar, Canada, New Caledonia and Japan, Gelsomino is living a life many would be dreaming of.
It's been a long journey for Gelsomino, who believes the people around her have helped her get to where she is today.
"Rally is my life. My husband Alex Gelsomino is also a professional co-driver for Ken Block and we are so lucky to share the same passions," Gelsomino said.
"I am the oldest of four children and come from a motor sport family. My dad Mike Reeves is a two-time Victorian Rally Champion, my brother Nathan has also won it once and my other brother Brendan is currently quite successful in Australia.
"When I was offered a second professional drive in 2009, I realised it was a big step in my co-driving career and by 2010, I quit my job to take a chance as a full time co-driver and it paid off because I have been doing it ever since."

Gelsomino's rallying career began in 2005 when she was just 24-years-old in the CAMS Victorian Rally Championship that her father had already been so successful in.
Eager to create her own legacy, the full-time physical education teacher spent her weekends competing in the championship and building her reputation as a highly sought co-driver at club level.
In 2008, she was offered her first professional ride with Mazda Australia where she impressed many with her hard work and determination, before being offered the life-changing drive in 2009 for Subaru in the FIA Asia-Pacific Rally Championship.
From then on, she was getting to driving opportunities at more international events on all kinds of surfaces competing in a host of world-class cars including the Ford Fiesta WRC, Ford Fiesta R5, Mazda AP4 & Maxi and Subaru STi.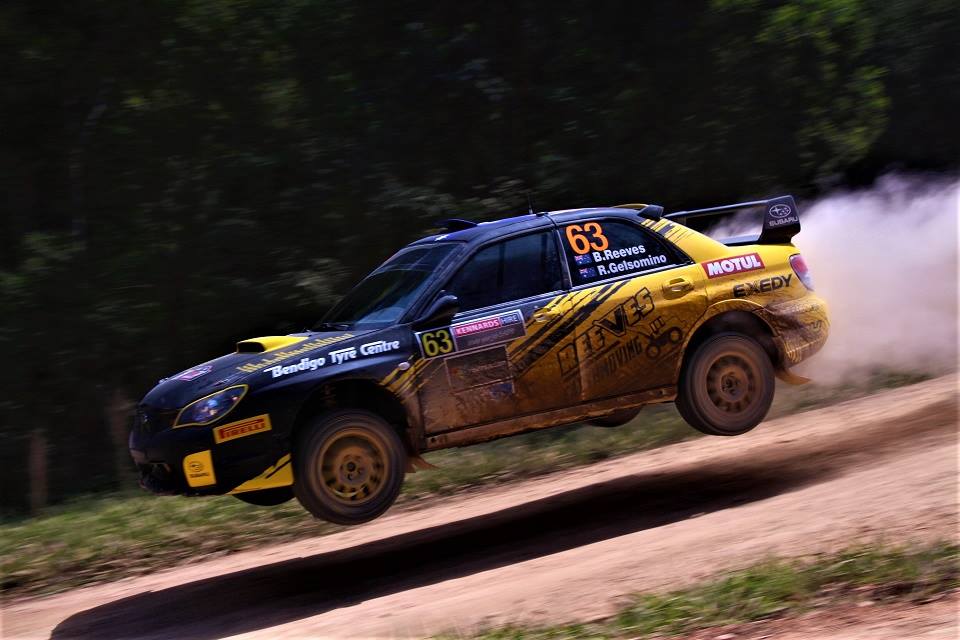 In 2015, Gelsomino was awarded again for her driving, being one of eight female co-drivers to be selected in the prestigious FIA WIMC – QMMF Women's Cross Country.
It's been a compelling journey for this talented country girl, and from a town of 650 people to the heights of international stardom, there is no wonder how Gelsomino is living her best life and her childhood dream.