After impressing many during March's Buckby ŠKODA Rally Launceston, Ben Hayes is ready to continue to build on his Bosch Motorsport Australia Rally Championship (ARC) season-opening performance.
The Victorian left Launceston as the ARC 2WD Cup winner and 10th on the overall ARC standings – a solid return for a driver who had only competed there once before.
Behind the wheel of the fan-favourite Subaru BRZ, Hayes has his wife Catherine calling the notes for him and the duo enter this weekend's Make Smoking History Forest Rally in unfamiliar territory.
Having never contested a rally in Western Australia, Hayes was excited for the new challenge.
"We are definitely looking forward to this weekend's rally as it's one we have never done before and one we have been wanting to do since watching the WARC back in the day," Hayes said.
"Catherine came here back in 1993 and saw the event happening but had no idea what it was, so it's kind of a special feeling to be competing at this event 30 years later.
"I have spoken to a few of the other competitors and everyone seems to suggest that it's a really good atmosphere in Nannup and the roads are really good. That seems to be the major drawcard.
"The Super Special Stage at Bunbury Speedway also seems pretty exciting, so it just seems like a good event all around.
"As for the roads, Thursday and Friday's recce will be the first time we see them. I have been informed they are slippery but consistent and that should have an impact on the field.
"We're actually really happy with the 2WD field – I don't know too much about the other competitors, so we have no expectation on how we're going to go."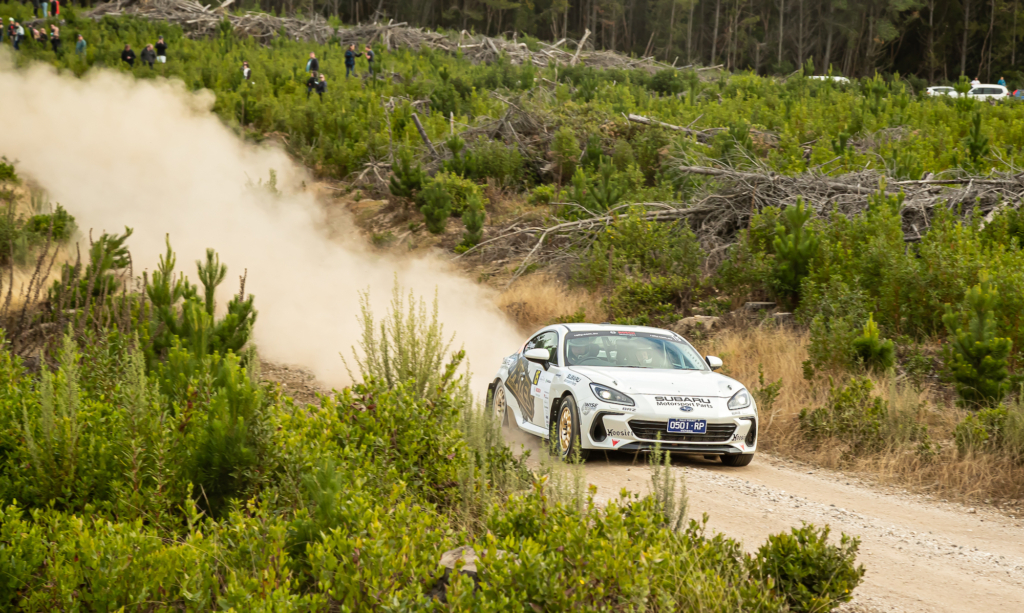 Hayes may not have been the fastest outright in Launceston, but he was certainly one of the most consistent throughout the weekend and came home with some silverware.
However, because he was the only finisher, Hayes looked at the round as a bit of a pre-season hit out that was a major confidence booster.
It will be a different story this weekend though with Hayes up against four other crews – three of which are locals who know the roads well.
"I can't take too much out of Launceston though, as we were the only finishers so there isn't too much to build on." Hayes added.
"With that said, we had no expectation to beat Scott Pedder in Tasmania, who was a great benchmark, but he didn't finish the rally unfortunately.
"It feels like we're going into the first round this weekend as there is going to be more competition and it feels like a fresh event.
"Going into this weekend sitting in the top 10 and leading the 2WD Cup is good for our confidence. We were happy with that.
"It's always the mantra to finish and that is our goal – the BRZ has a standard engine, and we try to have something that is reliable and gets us to the end.
"I think there can be carnage with the slippery roads, so we're going to take a conservative approach, but obviously the local guys will offer a big challenge due to their experience, so we will see what happens – once the helmet is on, I am sure I will be going for it."
Get more information on the Make Smoking History Forest Rally here.
The Make Smoking History Forest Rally serves as the second round of the Bosch Motorsport Australia Rally Championship 2023 season and takes place in Bunbury, Busselton and Nannup on 19-21 May.