Young motor sport fans often dream of one day competing at the highest level and constantly picture themselves emulating their heroes who they supported throughout their childhood.
For Bodie Reading, that dream is set to become a reality this weekend when the CAMS Australian Rally Championship (ARC) heads to the apple isle for Round 3 – Subaru Rally Tasmania.
While winning the 2018 CAMS Tasmanian Rally Championship and the 2017 Tasmanian Burson Future Star Award were significant milestones in his short career, the determined 22-year-old has had one major goal in mind throughout his life – to compete in the ARC.
For a while, it seemed it would be difficult for the Tasmanian to get that opportunity, especially with the ARC's Tasmanian hiatus of more than a decade, but his fortunes changed when it returned to the calendar last year and the dream was back on.
Reading was excited to finally be able to be in a position to compete this year, especially with his childhood hero recently announcing his plans to compete at the same event.
"It's something I have always dreamed of doing and it's going to be an exciting weekend, especially since I get to race against one of my idols in Simon Evans," Reading said.
"I didn't think I would ever had the chance to race against him after he stopped in 2016, but he has come back to have a few rounds in Les Walkden's car, which is awesome.
"I remember when I was much younger and he was down here competing, I used to follow him round the service parks and try and speak to him there.
"Now, after all these years, I managed to speak to him again when he came and said hello to me at testing and he remembered me, which was awesome.
"We had a talk for about 10-15 minutes and it was really nice, so I am really looking forward being able to compete against him."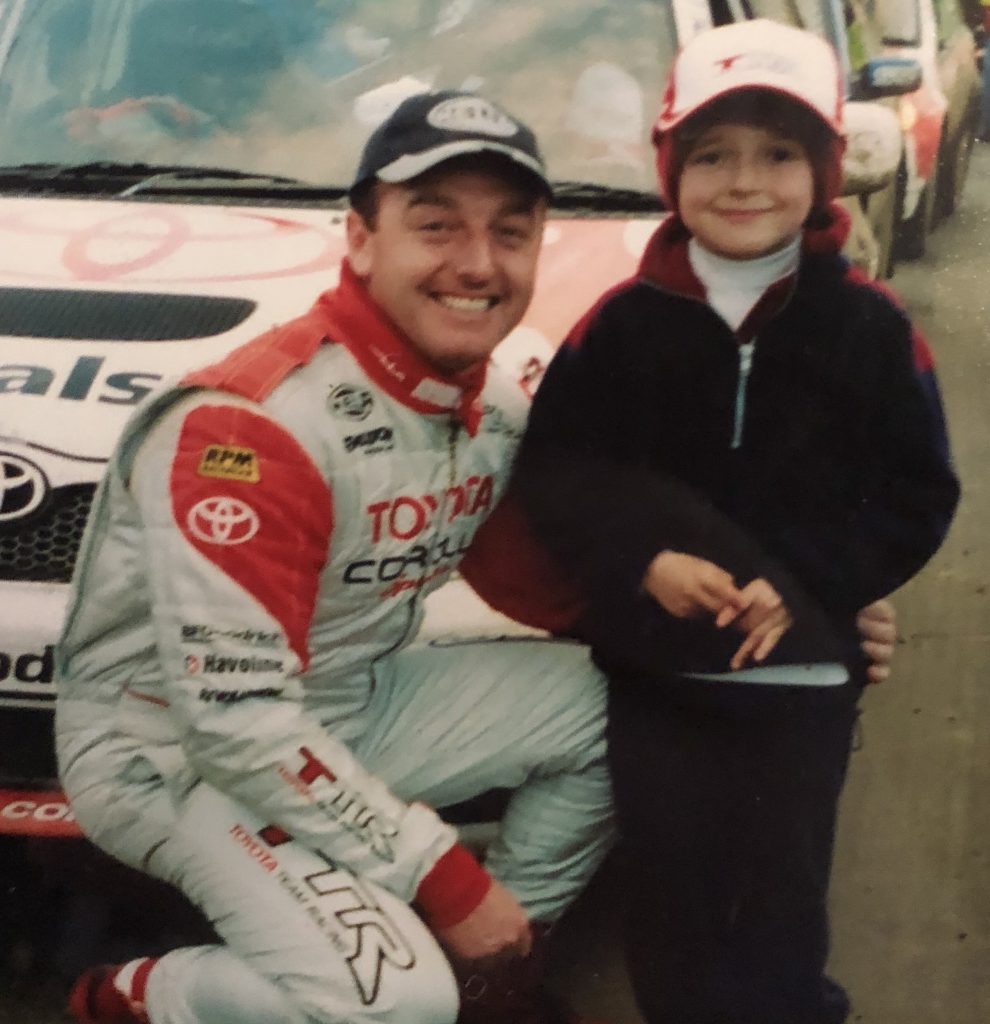 This weekend's rally will be the first event the Tasmanian has done since winning the title, after being unable to attend the first round.
Despite the lack of seat time ahead of his big moment, Reading remains confident he can achieve a good result this weekend and continue building his name in the sport.
"I haven't been in the car for eight months and this week's testing was the first time I have driven in a while," Reading added.
"So it was really handy to get in there, get some valuable seat time and just get the feeling for it. I am feeling pretty confident ahead of this weekend.
"I will definitely try to make the top 10, I would say it's the goal for this weekend. But I am also going to have fun because I have wanted to be there for so long.
"I am also hoping to get my name out there and get a good result so people can begin to know me, but we will see how the weekend pans out.
"I wanted to compete last year but couldn't, so this year I said to myself that I am going to do it no matter what, so I have done everything I can to enter, which makes it special."
Subaru Rally Tasmania takes place around the forests of Launceston on 21 – 23 June.